Social media has become a key component of a successful business, whether based online or not. As a Texas business owner, the best way to ensure your own success is to hire a social media company in Texas. You may think that you can handle your online presence on your own, but the truth is that it's much harder than you think.
Why Use Social Media in Business
Spread the word about your business. Social media is the quickest and most efficient way to spread the word about your company to massive amounts of people. Word of mouth goes a lot farther than you think, and websites like Facebook and Twitter help to spread your brand farther and faster than print ads ever could.
Launch promotions and incentives for customers. You can use social media platforms to promote sales and products, as well as get a better idea of your customers and audience.
It's easy. These websites are already up and running with millions of potential customers and supporters. With social media, it's never been easier to launch your own campaign, so there's no reason not to give it a try and see the sales results.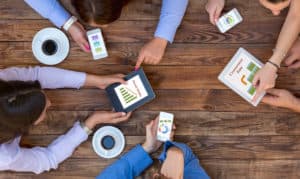 Social Media Is A Team Effort
It's easy to think that you can dedicate a short amount of time each day to your business's accounts and be done with it. However, the truth is that the most successful social media campaigns come from someone who monitors your accounts constantly.
Having someone there to design your ads and campaigns can free up a lot of your time and makes sure your content is consistent. They will also be able to form a relationship with potential customers since their whole focus will be on maintaining the accounts.
It's much better to have a social media manager on hand instead of trying to do everything yourself.
Hiring A Social Media Manager
Social media managers help your business thrive with an effective online presence. If you are ready to hire someone experienced to help your company achieve more leads through social media marketing, complete our contact form now.